Are you wondering about when to switch from Kitten to cat food? You are in the right place. Because nothing is more adorable then adopting a kitten so proper feeding is necessary for the overall well-being of your baby kitten.
Remember, it's your responsibility to take care of your Kitten and feed them best kitten formula that fulfills their nutritional needs. Therefore we make this complete guide for pet lovers so that they can have a clear idea about how long should kittens eat kitten food.
When to Switch From Kitten to Cat Food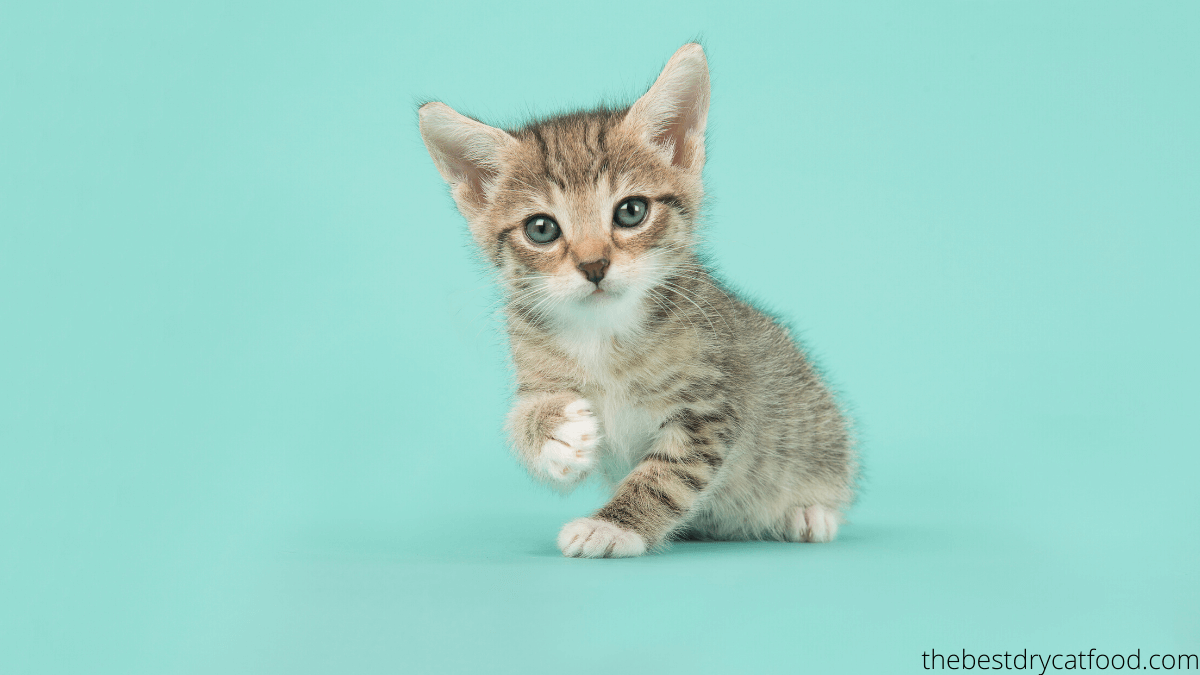 How Long should Kittens Eat Kitten Food
All cats that are less than one year will be known as kittens. Most importantly, there exists no strict rule that you must need to change your kitten diet after a specific time period.
But generally, it's crucial to feed best kitten formula to your Kitten during the first 12 months. Moreover, it's also suggested that you can adjust your Kitten's diet when their weight is between (80 to 90%) of the final weight.
Additionally, some larger breed cats like Maine Coon reached their adulthood between 18 months to 2 years. So their transition from kitten food to adult food will be slower.
Things to Remember Before Performing Food Transition
You need to consider the following factors before transitioning from one kitten's food to others.
Be Patient:
If your cat is an older finicky eater, then it could take ten days for a complete transition to the new food.
Slow Transition:
Many experts recommend a gradual transition from old food to a new diet to reduce diarrhea and digestion issues.
Vet Recommendations:
Follow the vet instructions because if your cat has acute gastrointestinal issues, then you can't do food transitioning.
Food Type:
Offer your Kitten the blend of both wet and dry cat food. But it may vary according to your Kitten's choice.
Quality Food:
Always choose the food that is 100% balanced and complete having high-quality ingredients for better Kitten's health. For instance, the best Kitten's formula contains a balance of protein, fat, fiber, moisture, carbohydrates, vitamins and minerals.
Key Benefits of Choosing Healthy Kitten Food
You can expect the following benefits after feeding healthy food to your Kitten:
Lean muscle development

Healthy bones and skin

Silky and shiny coat

Brain and vision development

Small and firm poop
What is the Best Way to Switch to Adult Food?
Mostly importantly transition from one diet to another food should be done gradually. Of course, the composition of new food will be different from old food, that's why give some adjustment time to your cat. Therefore it's recommended to perform food transitions in 7 days by gradually increasing the amount of new food and reducing old food.
Day 1 and 2:
Mix a little amount of new food with older food. For instance, add 25% of the new food with 75% old food.
Day 3 and 4:
Mix half amount of new food with older food. For instance, add 50% of the new food with 50% of the old food.
Day 5 and 6:
Mix a little amount of old food with new food. For instance, add 75% of the new food with 25% of the old food.
Day 7:
Feed 100% of the new food on 7th day.
FAQ's
What is the Difference between Kitten Food and Cat Food?
If we compare kitten food and cat food, they may look the same in appearance and size. Apart from this, the difference between them is enormous. Especially, kitten food is crafted to fulfill all the nutritional needs to provide a boost in Kitten's growth.
Whereas, the apparent difference is of the balance between fat and protein content. Adult food contains less fat and protein plus vitamins and minerals as compared to Kitten's food.
Related Post: Best Dry Kitten Food
What is in the Kitten Food?
Kitten food contains more protein and fat content for the better growth of kittens. Mainly, this high protein and fat content are necessary for Kitten's brain, bones and vision development. Probably you may notice that adult cats are gaining weight. In most cases, the reason is that they are eating Kitten's food.
What Nutrients Does My Kitten Need?
As compared to Adult Cats, Kittens requires more energy because they are more active and energetic than other age's cats. Therefore Kitten's nutritional requirements are different from Adult and Senior Cats. Generally, the following nutrition should be available in the Kitten's food:
More fat, protein and calories content

DHA and Omega fatty acids for vision & brain development

All essential vitamins plus minerals for support immune health

Perfect calcium to phosphorus ratio
Can Kitten Eat Adult Cat Food?
No! It wouldn't be safe and nutritionally sufficient for the kittens. It also depends upon the bag label. If the label on the food states that this food is suitable for all stages, then you can feed that food to your Kitten.
When Can Kittens Eat Dry Cat Food?
If your Kitten is four weeks old, then you can feed them dry kitten foods. But before that feed them soft canned food and after Kitten's teeth growth, you can mix dry cat food with wet cat food. Moreover, you can follow the feeding instructions available on the dry kitten foods packaging.
Related Post: Best Dry Cat Food
Final Verdict:
Summing up the fact, the best answer for when to switch from Kitten to cat food? is that kittens can eat kitten's recipes for up to 12 months. Thereafter you need to gradually switch your kitten's food from kitten to adult. Normally you need to perform food transition in 7 days to reduce digestion and diarrhea issues.
Let us know your precious feedback in the comment box below?
[wpforms id="449″ title="false" description="false"]