Are you wondering about how to make dry cat food at home? It's super easy. In this way, you can control the daily nutrients intake of your feline. Moreover, you can store homemade, easy to chew and digest dry kibbles up to 3 weeks.
Of course, it's not time-consuming, and you can supplement the dry kibbles with meat-based and wet food. Have a look at this complete guide to making delicious kibbles at home so that your cat can love you more.
How To Make Dry Cat Food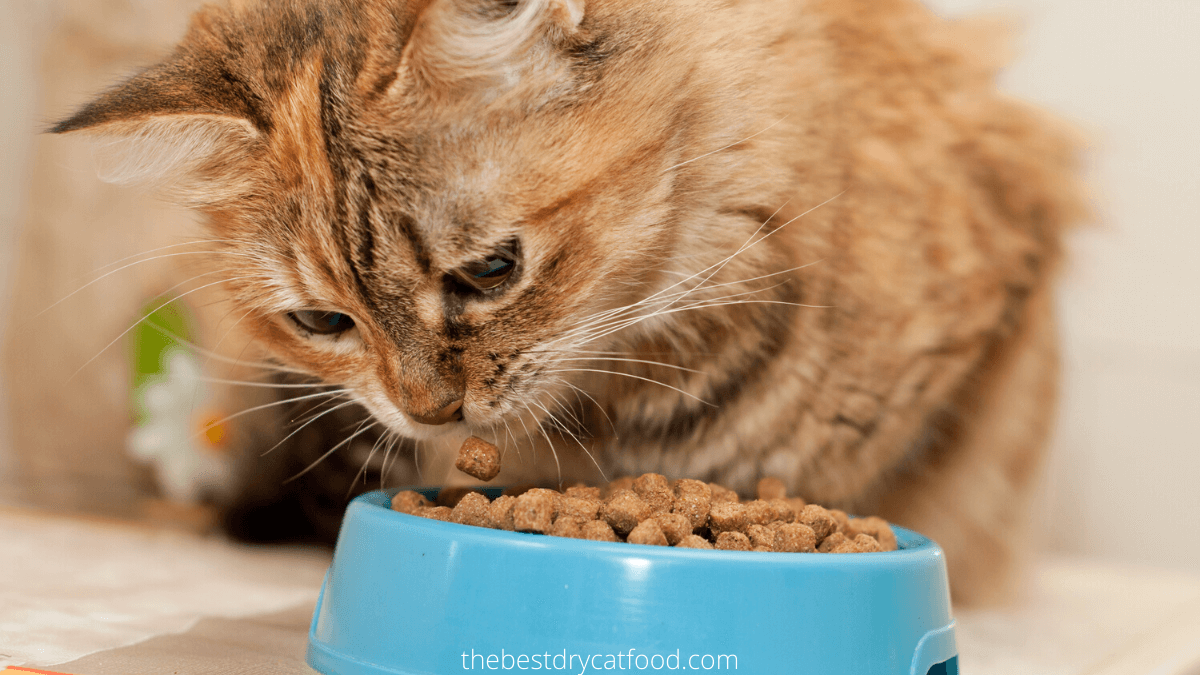 List of Ingredients to Make Dry Cat Food
| Name | Quantity |
| --- | --- |
| 1. Corn Meal | 1 Cup (150 g) |
| 2. Whole Wheat Flour | 3 Cups (340 g) |
| 3. Soy Flour | 2 Cups (210 g) |
| 4. Wheat Germ | 1 Cup (115 g) |
| 5. Fat Free Dry Milk | 1 Cup (125 g) |
| 6. Canned Mackerel | 15 Ounces (430 g) |
| 7. Brewer's Yeast | 1/2 Cup (68 g) |
| 8. Vegetable Oil | 5 tbsp (74 ml) |
| 9. Cod Liver Oil | 1 tbsp (15 ml) |
| 10. Clam Juice | 2 Cups (470 ml) |
| 11. Water | 2 Cups (470 ml) |
Things You Need to Make Dry Cat Food
You will be required the following things to make dry cat food at home:
Ingredients

Cups & Spoons for Measurement

Large mixing bowl

Small mixing bowl

Whisk

Fork

Mixer

Spatula

Scissors or Knife

Rolling Pin

Rolling Board

Dehydrated Tray

Dehydrator

Cookie Sheet

Oven

Oxygen observers mylar bags or vacuum pack or Airtight container

Freezer
Related Post: Top 10 Grain-free dry cat food
Procedure To Make Dry Cat Food
You need to follow this step by step procedure of making homemade dry cat food.
Step 1: Take a big mixing bowl
Take a large mixing bowl and Add following ingredients into the bowl
1 cup (115 g) of Wheat Germ,

3 cups (340 g) of Whole Wheat Flour,

1 cup (150 g) of Corn Meal,

2 cups (210 g) of Soy Flour,

1 cup (125 g) of Fat-Free Dry Milk.
Step 2: Mix the ingredients
You can use any wooden spoon or a whisk to mix all the dry ingredients well.
Step 3: Take a small mixing bowl
Take another small mixing bowl and add
15 ounces (430 g) of Canned Mackerel

Take a fork and mince Mackerel into tiny pieces.
Step 4: Add the ingredients
Add following ingredients into minced Mackerel bowl
5 tbsp (74 ml) of Vegetable Oil

1 tbsp (15 ml) of Cod Liver Oil

2 Cups (470 ml) of Clam Juice or 2 Cups (470 ml) of water or up to 2 Cups of both Clam Juice and Water
Step 5: Use mixer for mixing
Mix all the wet ingredients well with the help of a mixer in the big bowl.
Step 6: Mix both bowls ingredients
Now mix both the dry and wet ingredients. The dough will be ready and come out as lumpy and separate from sides of the bowl.
Step 7: Knead the Dough
Flour the surface of the rolling board using Whole Wheat Flour and place the dough into the center. Then knead the dough by using a rolling pin or hand for 1 minute.
Remember: Dough should appear heavy, dense, and dry.
Related: Famous High Protein Dry Cat Food
Step 8: Make a Rope
Break the dough into small pieces and roll into a rope. Cut the rope into 1/4 inch pieces or shorter so that your kitty can eat it safely.
Tip: Kids love this part so you can take help from them.
Step 9: Use a dehydrated tray
Put the kibbles on the dehydrated tray or cookie sheet for baking.
Tip: Don't grease the baking sheet with butter or cooking oil to avoid extra fat in the cat's diet.
Step 10: Add some colors (Optional)
If you want to add some colors in the half batch, add colors to the few kneaded dough sections. Moreover, If you want to color the whole batch, then mix colors in wet ingredients.
Remember: Kibbles color will be dull after baking.
Step 11: Place trays in the dehydrator
Place the trays in the dehydrator on medium to high temperature for 8 to 12 hours.
Or
Place cookie sheets in the oven at 200°C for about 3 hours and often stir the kibbles. Moreover, Kibbles will be ready when it crumbles.
Remember: Cooking time may vary.
Step 12: Cool the Kibbles
Cool the kibbles before serving.
Tip: Do you want to use the kibbles for the long term? Then either you can pack them in oxygen observers mylar bags or vacuum pack. Plus, you can also freeze the kibbles.
Dos and Don'ts of Making Dry Cat Food
The following are the Dos and Don'ts of changing dry cat food ingredients
Dos
You can add 2 tbsp of Ground Flax Seed in the mixture to make your feline's coat soft and silky.

Canned Mackerel can be replaced with plain Sardines or Real Tuna. But don't feed Canned Tuna Fish directly to your feline.

Canned Mackerel can also be replaced with Real Minced Chicken Meat (No Skins). Just boil the chicken until it minced completely.

Clam Juice can be replaced with Chicken Broth.
Don'ts
Never replace or eliminate the Soy Flour, Whole Wheat Flour, Corn Meal and Wheat Germ from your dry cat food recipe.
Serving Details
The total kibbles would be 4 Pounds (1800 g).

You can serve these kibbles in 12 meals.

1 cup (150 g) per Serving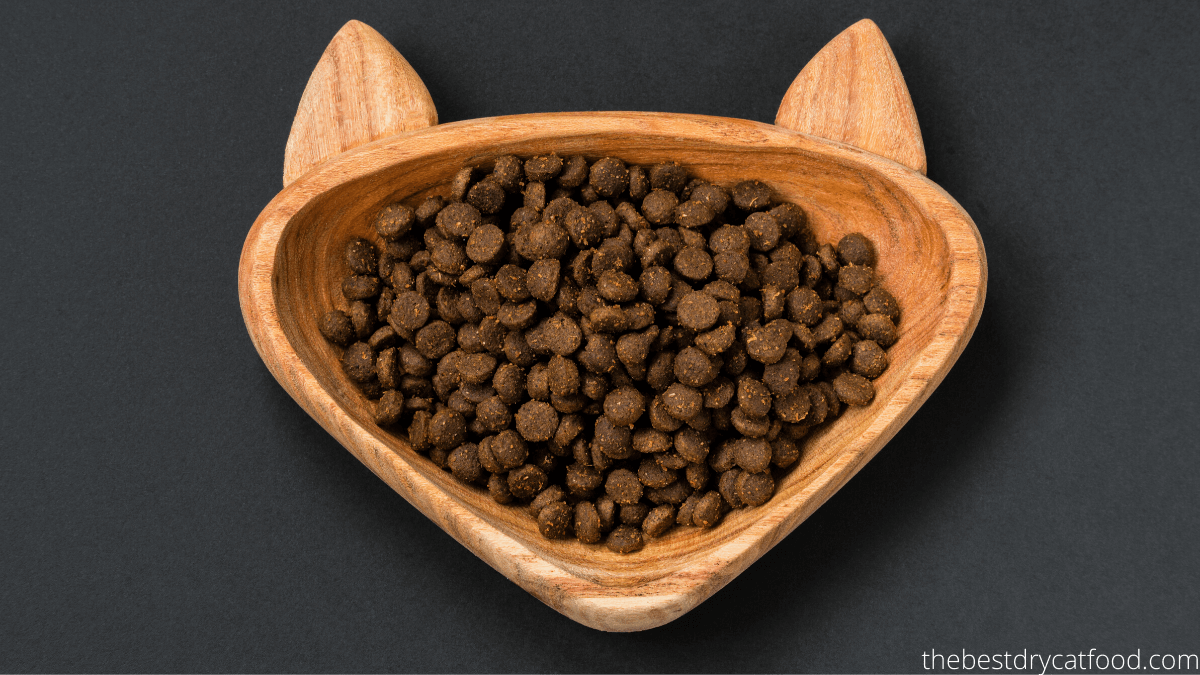 FAQ's
Is homemade food better for cats?
Yes! If you are selecting premium ingredients for making cat food recipes that fulfill all the nutritional needs, then it's okay.
Is it OK to feed cats canned tuna?
No! Because a steady intake of tuna can cause malnutrition and mercury poisoning. If your cat is addicted to canned tuna, then all of its nutritional needs will not be fulfill results in sick cat health.
What meat is bad for cats?
Raw fish, meat, and eggs are harmful ingredients for cats because it can cause food poisoning. Moreover, an enzyme in raw fish can destroy thiamine that can cause neurological problems. Thiamine is an essential vitamin B that is required by your feline.
What meat is best for cats?
Many experts recommend feeding cooked chicken, turkey, beef, and little lean deli meats that are best for your feline partner. Moreover, being an obligatory carnivore above mentioned meat are the best protein source for a healthy heart, vision, and reproductive system.
Is rice good for cats?
Yes! But it's helpful for cats having digestive problems. Moreover, it's neither harmful for your cats nor a vital part of their diet.
What can I feed my cat to make it gain weight?
Usually, the cat needs free access to dry cat food that means more meals in a single day. Moreover, it's wise to visit the vet to find out what are reasons to lose weight and then make suggestions about the best cat food.
What fruits can cats eat?
Normally cat can eat following fruits
Apples

Blueberries

Bananas

Strawberries

Seedless Watermelon

Cantaloupe
Final Verdict:
Concluding this article, we can say that making dry cat food at home is a great plus. We can better understand our pet's nutritional requirements. Moreover, We can carefully choose the premium ingredients for the overall well-being of our kitty. Lastly, a happy feline means happy cat parents.
Let us know in the comment section that either this recipe worked for your feline companion or not?
[wpforms id="449″ title="false" description="false"]